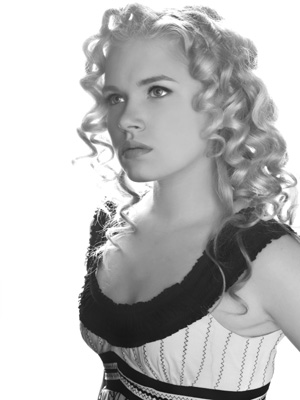 I am a Makeup Artist and Hair Stylist based in the San Francisco Bay Area, but am also able to travel as needed to other locations nationally and internationally. I am primarily a print artist, working in corporate, commercial, fashion, and editorial. I also have worked on short films, TV/video productions, and runway/stage work.
I am repeatedly asked how I got started, and the answer is "I was born behind the scenes." My father is a photographer, and literally got started shooting while I was still in the womb. I remember being in the darkroom at 4 years old, helping focus the enlarger, and developing with the chemicals at age 10. I was surrounded by the photographs and the models while growing up, watching the shoots, and would also sit watching the makeup artist work.
Fast forward to 1994, I was enrolled in a Colorado cosmetology school, pursuing a career as a hairstylist. Although I got burned out working in the salon, I had been doing makeup and hair for photoshoots on the side. I continued to do this while seeking a college education. I received an A.A. with a primary focus in the social sciences and writing.
While debating career choices, I was mentored by Jacque and Leslie King. Jacque was once a big time fashion shooter, and his wife was a fashion model. I slowly and humbly saw my true passion take shape while I visited their home during one of their now infamous "Gatherings". Jacque died of cancer just a few months later, and I focused my attention on makeup and hair as my career. Part of this journey included moving out of Denver, and into the Bay Area.
I set myself on a path to be better qualified for fashion, commercial and production work. The Gatherings assisted me in building something of a portfolio, and getting guts. A final Gathering took place months after Jacque died, to pay tribute. Shortly after that, in August 2001, I attended Makeup Designory's (MUD) month-long beauty course.
A few short months later, I created EmElle's Industry Forums, which quickly became the most popular forum for makeup artist professionals on the internet, and continues to be true today. Our primary focus is beauty makeup tips, set etiquette, business development, photo critiques, networking, and building a community. Others in attendance are hairstylists, fashion stylists, and real working photographers.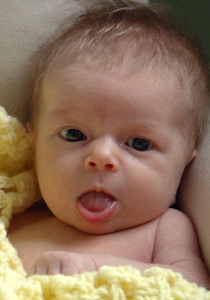 Between graduating from MUD and creating the forum, I began to write for Supermodels Unlimited, a targeted pageant magazine with an interest in fashion. With a photographer and a stylist, we started covering New York Fashion Week for the magazine, and I was promoted to Beauty Editor. I was with them for two years.
Since attending MUD, I sought additional education in various makeup workshops hosted by Sharon Gault, Tobi Britton, and The Powder Group, not to mention seminars in both makeup and hair at several trade shows.
In September 2008, I welcomed my baby girl into the world, and I am now primarily a stay-at-home mom. This is not to say that I am unavailable for work. In fact, I am available for paid work, but I now require at least two business days notice to book, and two days to cancel. For any trade work, I am extra picky about who I work with and what I work on, and my schedule is very limited.
I am still the forum owner, and an artist working in the San Francisco Bay Area, but I have worked in other areas of the country as well, including New York City, Los Angeles, Houston, and Denver. I continue to take classes to further my skill level and marketability.
To see what I've done, check out my resume. To contact me for future work, see my contact page.